Mastery Yoga Mat
Move with balance and confidence. This minimalist yoga mat lets you practice yoga with peace of mind—from sweaty sessions to mindful long holds to fast-moving flows.
Strong grip surface for balance
Slip-resistant base for safe practice
Moisture-wicking layers that absorbs sweat instantly and ventilate well
4mm natural rubber cushioning that protects your joints
Zero-clutter minimalist design for peace of mind
Made with eco-friendly, durable, and long-lasting materials
To reduce our carbon footprint, we offset all delivery to our customers and fund high impact carbon projects through UN Climate Action, Eden Reforestation Projects, and Plastic Bank via Greenspark.

We hold ourselves to high sustainability standards by making our products and business are doing good for the environment and the society.
Free shipping on orders over RM500 to Peninsular Malaysia. We offer regular shipping to the rest of Malaysia and Singapore. Shipping cost and delivery times are calculated at checkout.

Our 14-day return policy is available to all product purchased via our online store.
for every purchase of this item.
WHY WE MADE THIS
Move with balance and confidence
The Mastery yoga mat is incredibly grippy, slip resistance, non-toxic, and ready for anything. This minimalist yoga mat lets you practice yoga with peace of mind—from sweaty sessions to mindful long holds to fast-moving flows.
Colour
Pebble khaki, Obsidian black, Saffron yellow, Pearl white, Sage green, Alaskan blue
Material
Natural rubber and vegan leather
Dimension
183cm long x 68cm width x 4mm thick
Care
- Gently wipe the top of the mat with a damp cloth after use
- Do not use any oil-based cleaning product on the mat
- Air dry the mat before rolling and store out of direct sunlight
- Roll mat with top of mat side facing out, rolling in opposite direction can damage mat surface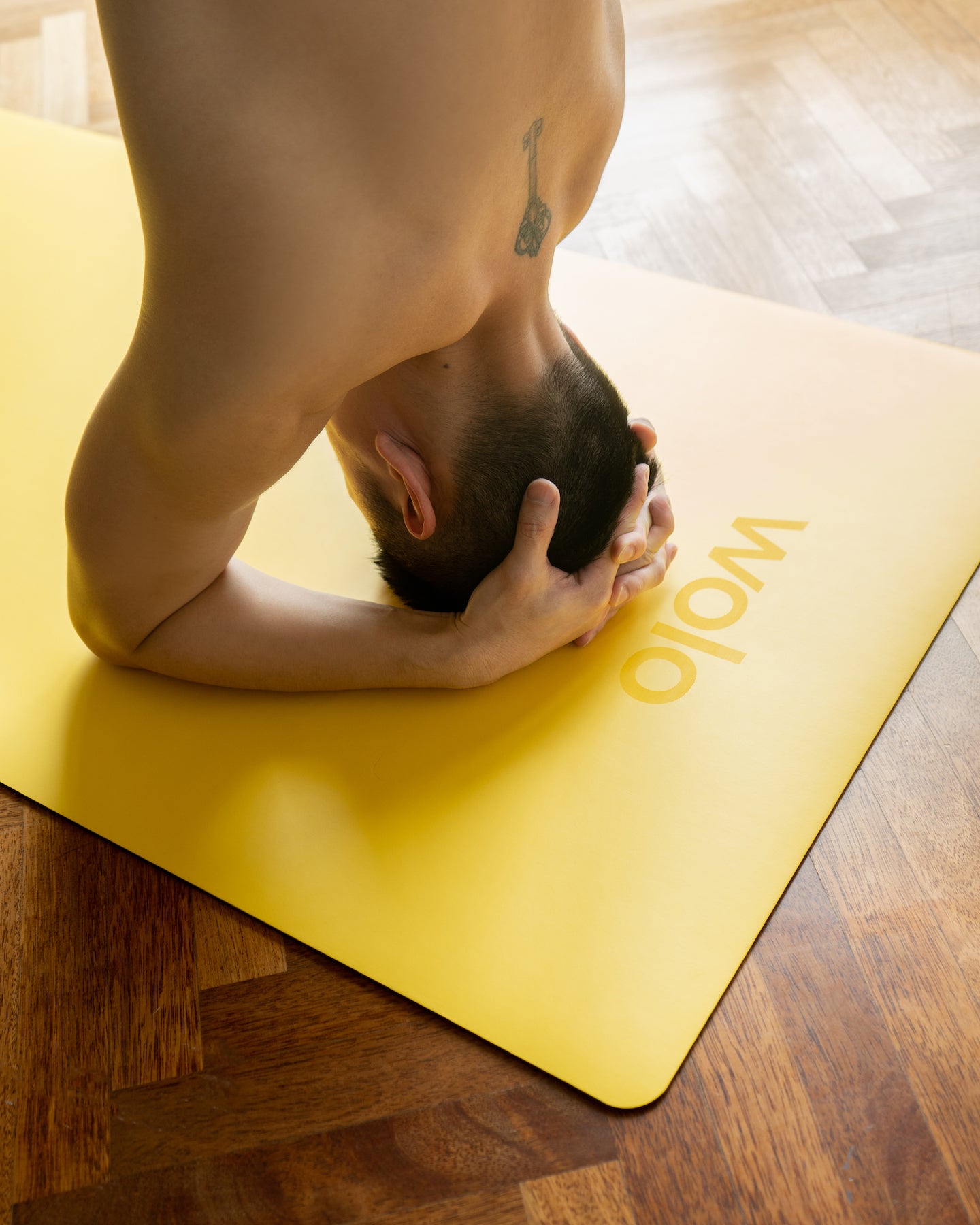 GRIPPY & ANTI-SLIP
Stay strong and grounded
The grippy surface provides the warrior-like grip you need to practice—even during sweaty-wet sessions. The anti-slip base keeps the mat in place throughout your practice. Plus, the 4mm natural rubber cushioning gives your joints the support and protection they need.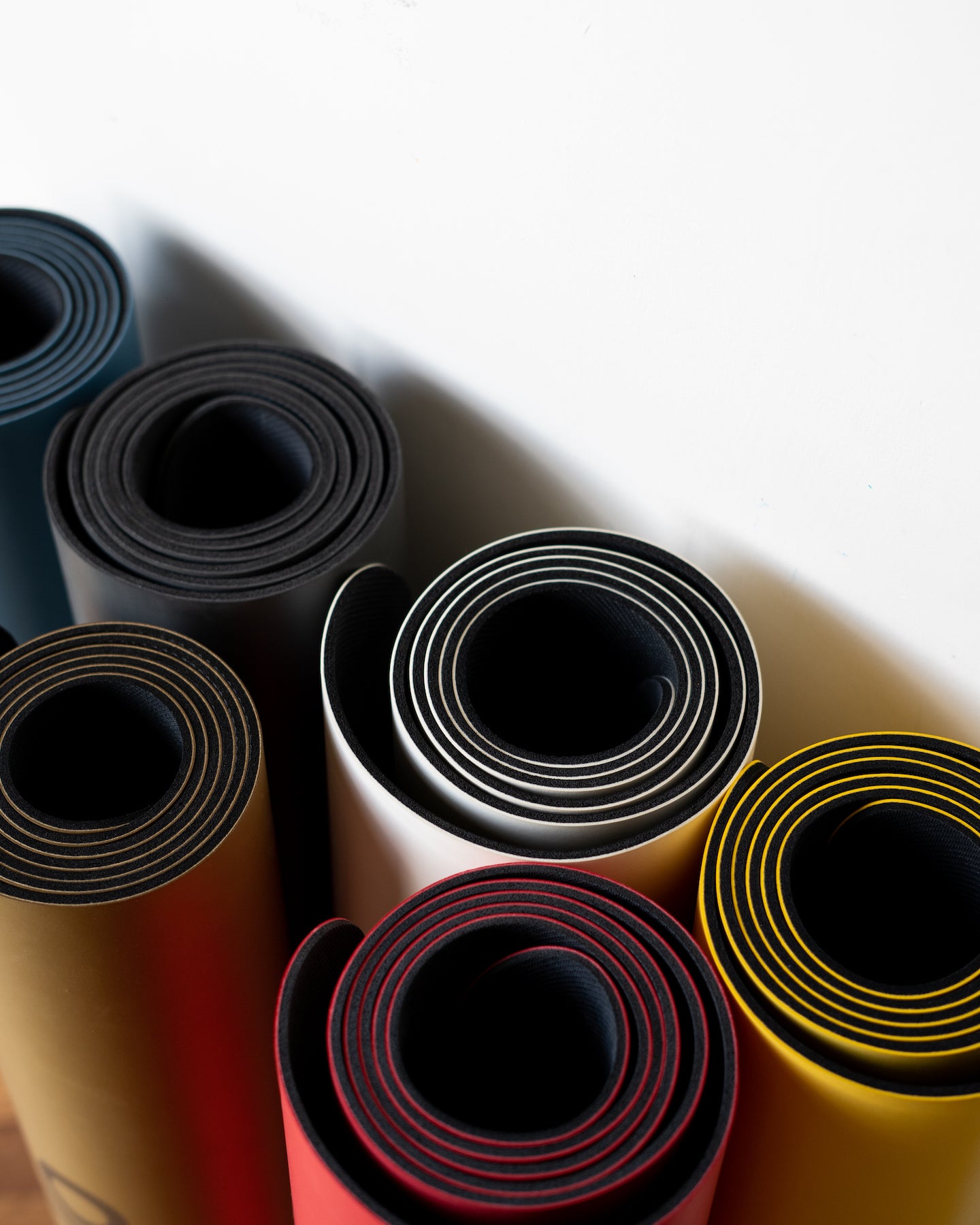 MOISTURE WICKING LAYERS
Neat and maximum comfort
The moisture-wicking feature helps absorb sweat instantly and prevent it from pooling on the surface of the mat, which can be dangerous during practice. We also layer the mat in a way to promote exceptional ventilation so it's always clean, odorless, and comfortable to use.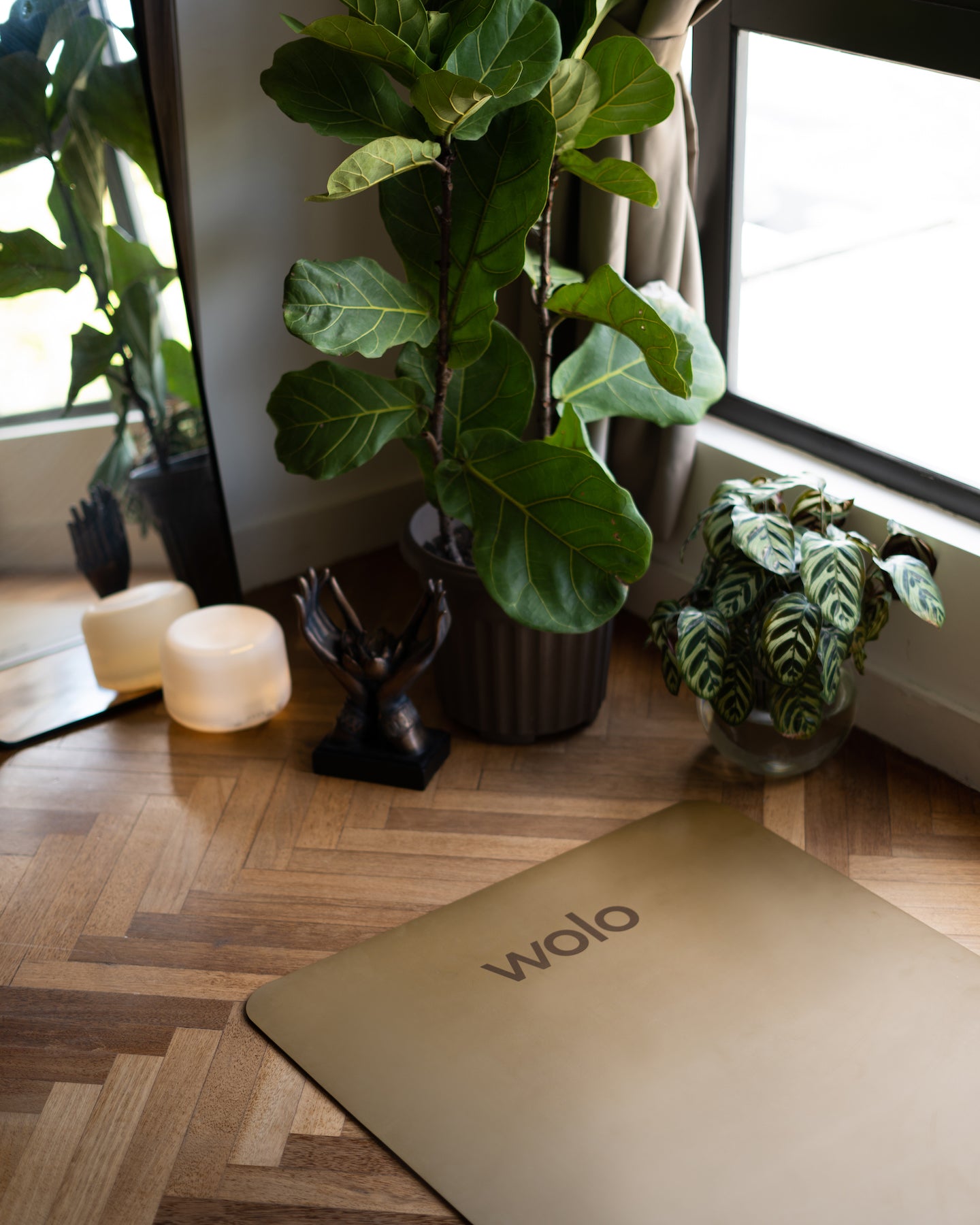 SUSTAINABLE MATERIALS
Safe for human and the environment
Made using 100% biodegradable natural rubber and 100% vegan polyurethane leather, our yoga mat is non-toxic, safe for you (plus your furry kids), and friendly to the planet. Not only that, we make your shipping emission carbon neutral by funding high impact carbon projects through Shopify Planet and Pachama.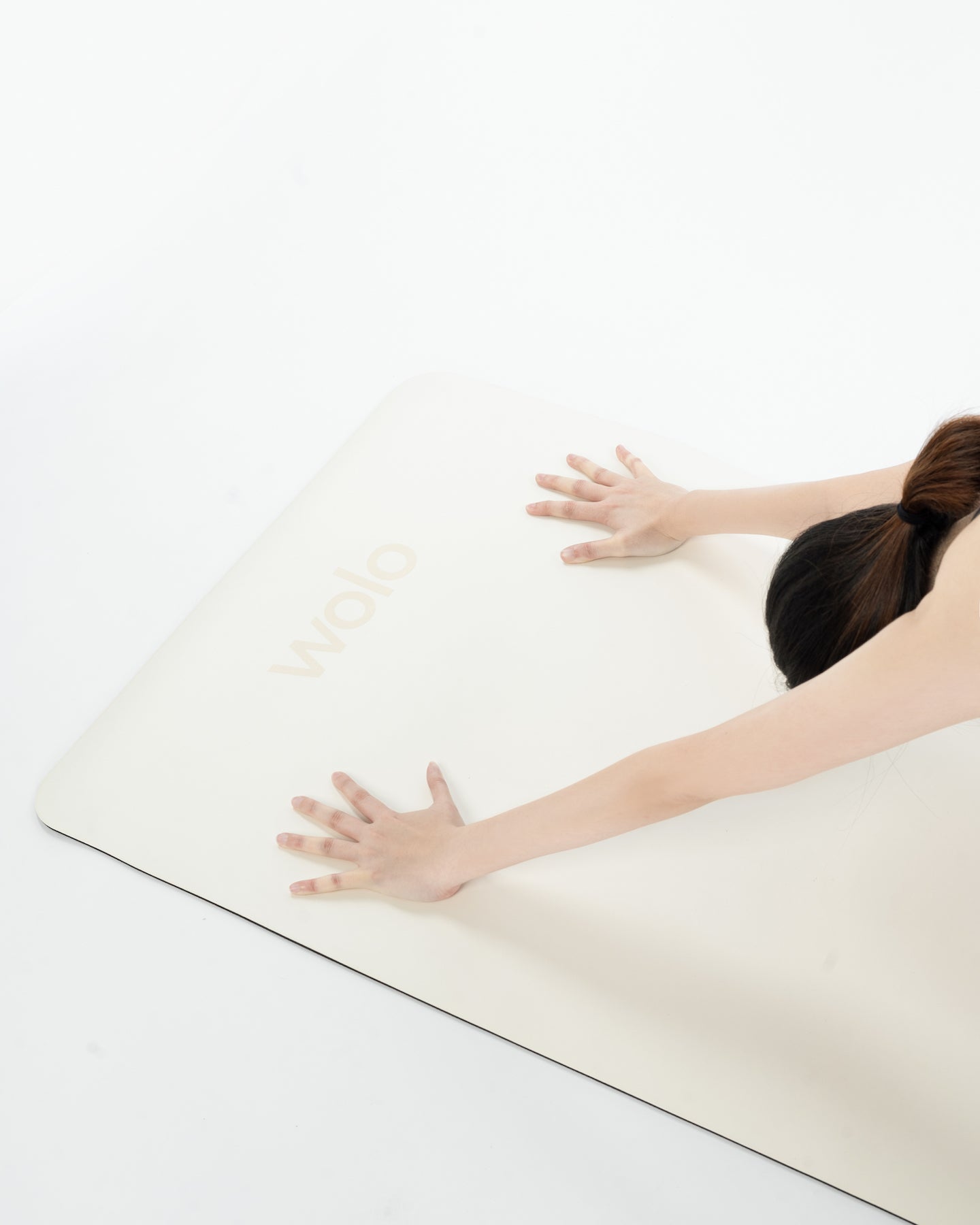 MINIMALIST DESIGN
Declutter for the peace of mind
Cluttered mind, cluttered life. We keep our mat simple and bare with an intention. The minimalist design helps you stay calm and focused. And our oversized mat makes sure you will always stay on the mat bringing you peace of mind while you move.